In Melbourne we wear black – lots of black! Here are some of my favourite picks for this week.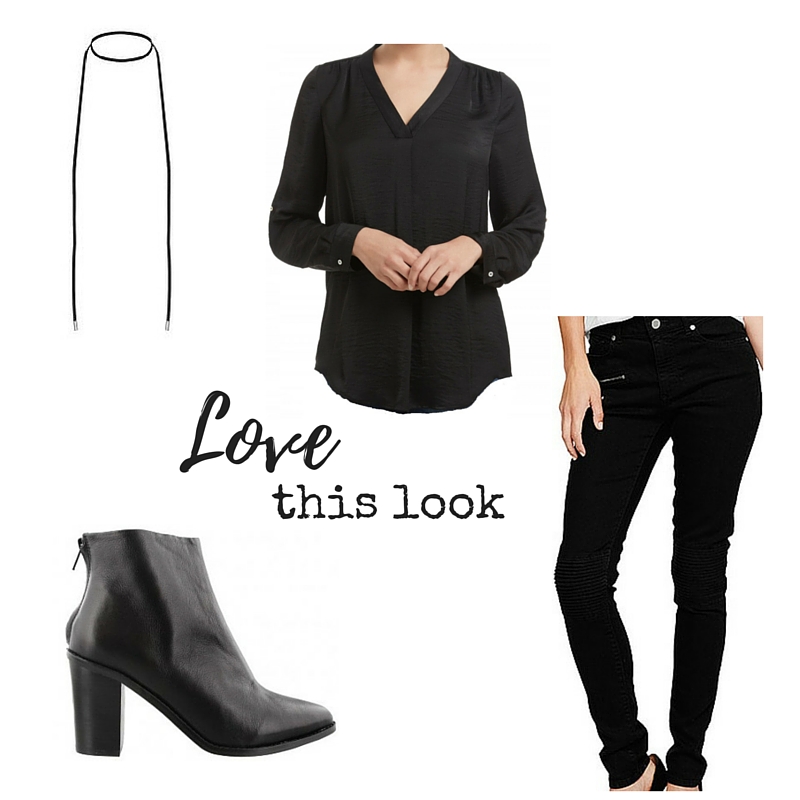 Leatherette Lariat $9.95 from Bardot, Soft v Neck Top $89.95 from Sussan, Sophie Biker Jeans $49 from Target, Baraka Black Modena Boots $180 (on sale) from Tony Bianco
What's on your shopping list this week?