I was recently sent some goolie goolie™ dummies to review.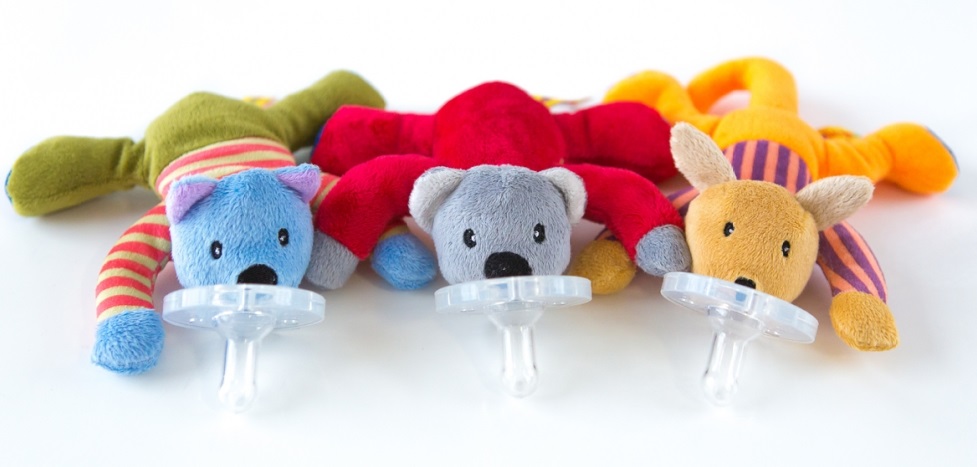 goolie goolie™ is a soother and comforter in one. It is a baby's dummy that is permanently attached to an Australian plush animal, designed to keep the dummy close to baby, without the use of cords or clips.
The product range includes three iconic Australian animals, a Wombat named Bluey, a Kangaroo called Rusty and Banjo the Koala. Each animal has the Australian flag embroidered underfoot.
Designed and owned by a local Melbourne mamma, these dummies comply with mandatory Australian Safety Standards and feature a medical grade silicone teat.
Who better to help me out with the review than three gorgeous bubs and their mammas. Here's what they had to say…..
Rarni & Lola (5 months)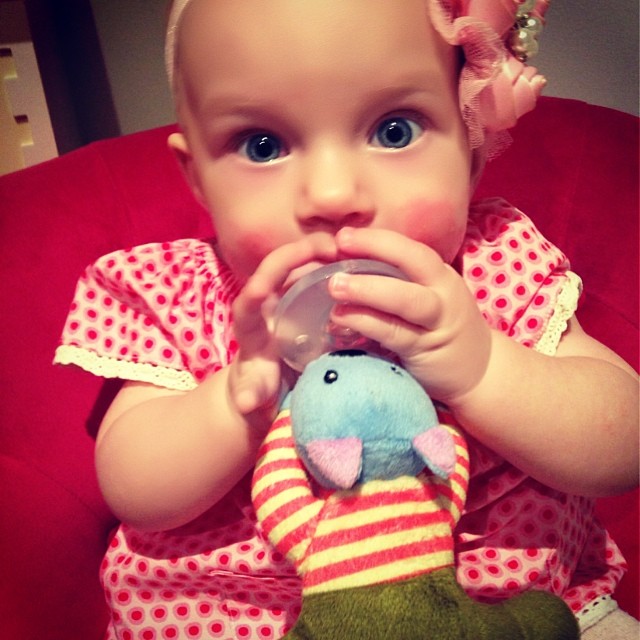 SHE LOVES IT!!!!!
I have to admit I was a little hesitant when I first saw it as she prefers a cherry teat but she took to this new style with great gusto. These are a few pros and cons we found.
Pros:
· So easy for her to grip! She is able to hold and manoeuvre the dummy into her mouth with little effort, it is just the right size for her little hands to grip.
· Perfect for car trips. We took "poss" (its name) on a three hour car trip to the south coast and she was able to have him comfortably in her hands the whole time. Quite often on drives we have to stop to put her dummy back in as she hate to be minus the dummy on a drive.
· Fantastic at night for self-settling. She was able to locate and use him in the middle of the night with out us having to go in and find her dummy for her.
· PEOPLE STOPPED US!!!! So many people stopped and asked us where we got the dummy from.
· I love how when she is not using the dummy we can detach that part and keep the little teddy.
Cons
· The only con I have is that we would have loves something more "girly". I'm not sure what the entire range looks like but we are pink addicts in this house.
Thank you again so much for letting us try this dummy! It's been such a hit I want to order some more.
Raven & Harper (6 months)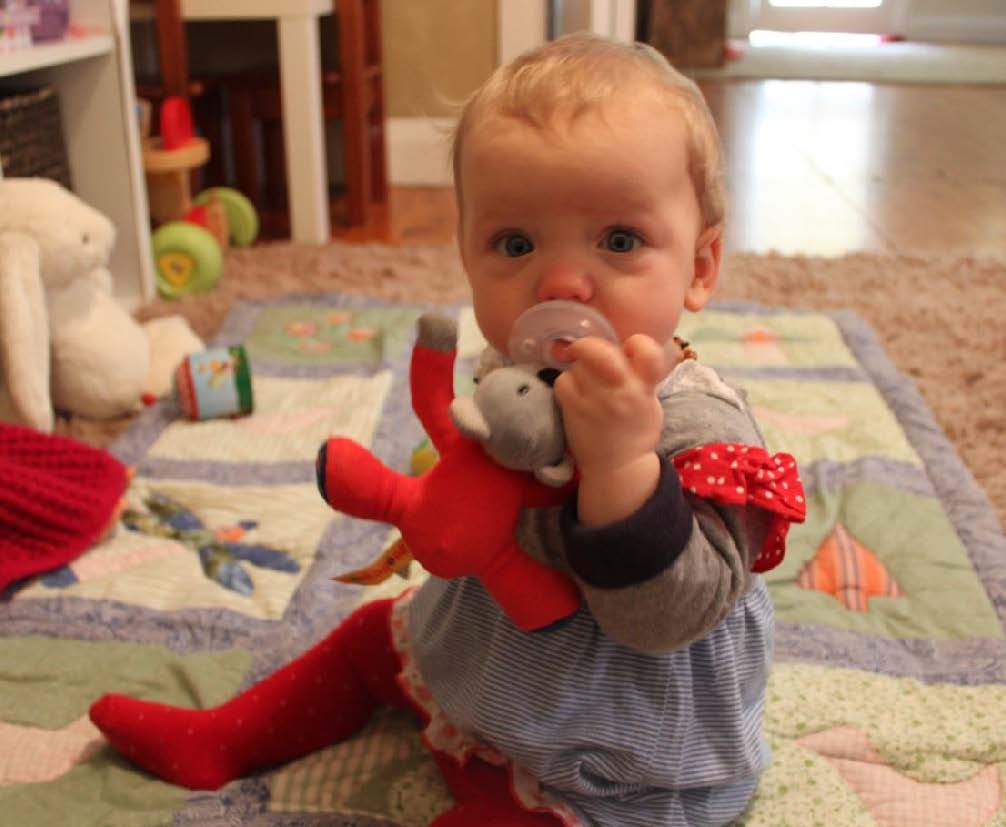 My Daughter loved her Googlie Googlie. She isn't a huge dummy fan, however I found that she really enjoyed this one.
She loved holding onto the soft plush Koala while she sucked on the dummy. She would occasionally take it out of her mouth, have a chat to the Koala and then put it back in.
The only downside to this dummy that I found was that it doesn't detach from the plush toy. Now I'm no sterilising mumma, however I can see that if you were, you probably wouldn't buy this particular dummy. I think this could easily be resolved by making the dummy detachable.
The general shape and material of the dummy were great and my daughter had no issues taking to it. The plush toy is so soft and probably my favourite thing about this dummy.
My daughter really enjoys textures, she likes to touch and rub things when falling asleep. The Googlie Googlie was perfect for that.
Thank you for allowing us to take part in this review.
Jess & Felix (3 months)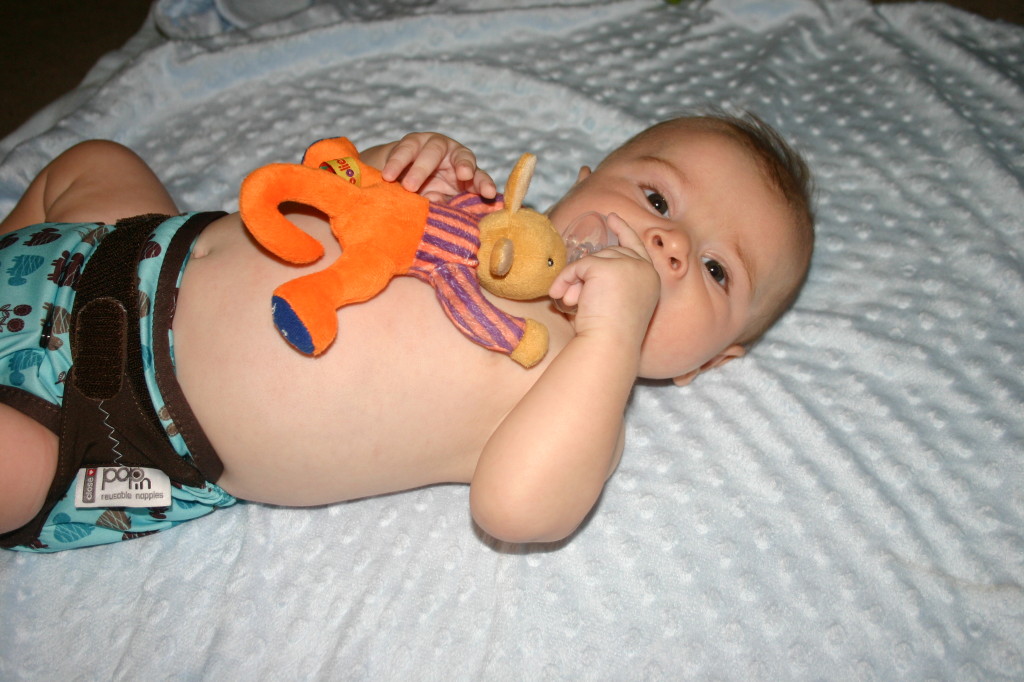 Felix was pretty excited to try out this new dummy and grabbed it as soon as I brought it out for him. The soft toy is easy to grip and feels really nice and he actually had lots of fun chomping on the foot too! He was 14 weeks when we received this and the dummy actually seemed a bit small in his mouth compared to the size he's currently using in a cherry style.
Having a silicone dummy was new experience and he is also teething so he really enjoyed me having my finger inside it so he could keep it in place on his gums and have a firm munch!
Given that the toy is designed for 0-6 months, I felt like it's a shame that the dummy can't be changed as this size was too small for Felix but at a younger age, I think the weight of the toy would pull it out of an infants mouth if they can't yet grasp the toy and keep it in place.
I was really hopeful that Felix might be able to grab this in the night and pop it back in his own mouth but ultimately, the style of dummy itself was hard for him to keep in his mouth and too small for his age. So this toy was used as a play time/mat time teething toy happily but not for sleeps.
Pros
– soft toy easy to grip from 3 months onwards
– having toy can help baby grab it and bring it into their own mouth
Cons
– dummy a bit too small for older babies and style was tricky to grasp for bubs used to a cherry shape soother
– unable to remove the dummy for cleaning (esp if baby is refluxy/spewy as the whole unit needs to be cleaned and hung out to dry)
For more information on goolie goolie™, visit www.gooliegoolie.com.au. To purchase dummies visit www.buttonbaby.com.au, Andel Homewares (Rose St, Essendon) or click for more stockists.