Each week I will be introducing you to a local retailer or designer, so you can get to know the talented people behind some of the stores & labels you already know & love and hopefully help you discover a few new favourites along the way.
This week we're getting to know Julia from Chocolate Freckles in Essendon….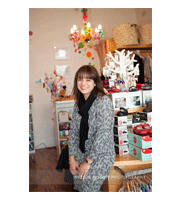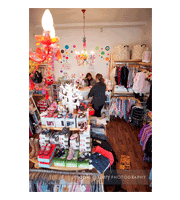 1. Describe your store in one sentence?
A colourful and unique local store where customers can source beautiful and original labels for their children.
2. What do you sell?
A large range of unique Australian (and some international) children's clothing labels for children from baby to 8 years, children's shoes, gifts and accessories.
3. What do you love most about what you do?
The freedom to choose what goes into the store and then the enjoyment I get from showing those choices to my customers and seeing it come to life on their children. Plus all the talking I get to do each day!
4. What are 3 of your favourite labels for kids?
Chalk n Cheese, Minti and Littlehorn are my 3 absolute current favourites.
5. What's one item your kids can't live without?
At the moment it is the Nintendo DS.
6. What's one item you can't live without?
My laptop and my iphone…they run my life!
7. Favourite place to shop for yourself?
I try to support local business whenever I can but I am loving Witchery this season too.
8. If you weren't running the store what other job would you like to do?
I am a part time law student, so hopefully one day I will work in that field.
9. Favourite place to take the kids in Melbourne or Victoria?
Massive fan of Scienceworks and we also love going to the zoo!