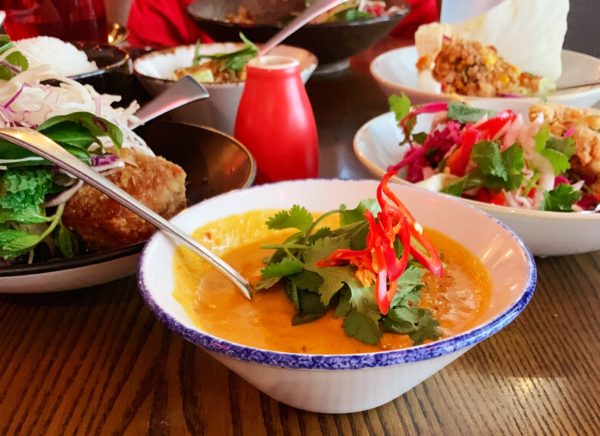 Lunch with the kids has never tasted or looked SO GOOD! thanks to Family Fun-day at Red Spice Road.
Red Spice Road have dedicated a day for little ones every Saturday and they're bringing back the fun (and reducing the stress) of a family outing with a special kids menu, a uniquely Red Spice colouring-in poster, face-painting from Jesstar Play Magick, and kids board games.
My little guy (although I should probably stop calling him that now that's he is 9) and I were recently invited to Red Spice Road so we could join the fun and we had such a good time.
It's a great opportunity for kids to have a fun and tasty day with Red Spice Road team; and one that the big kids will actually enjoy too!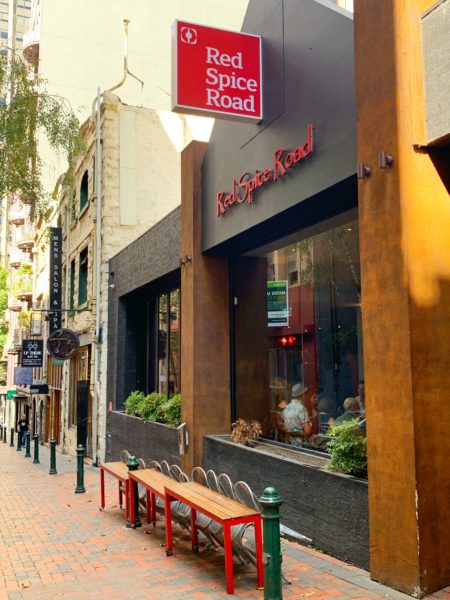 First off, I have a confession to make – I've never actually been to Red Spice Road before #embarrassing, but it has been on my "must visit" list for so long, so I was thrilled to be invited along. I'm kicking myself now for not going sooner because the food was AHHH-MAZING!!!
The kids lunch is $15 and they can choose between Fish & Chips, Chicken Schnitzel with Asian Slaw Salad, Chargrilled Vegetable Salad with Sesame Dressing (vegan) or Mini Meatballs with Homemade Tomato Sauce. Lunch also includes soft drink and ice cream.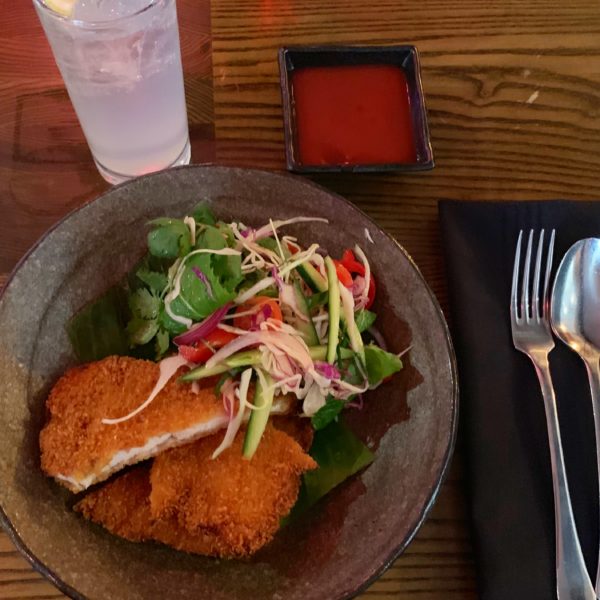 My son choose the chicken schnitzel for his lunch, but then sweet talked me in to ordering Red Spice Road's signature Pork Belly dish and the Prawn Pad Thai (as part of my tasting menu), so he could try those as well. Somehow he even managed to squeeze in some freshly made icecream too. All were given an enthusiastic two thumbs up.
I couldn't decide what appealed to me most, so I went with the Lunch Tasting Menu, which included serves of some of their most popular dishes. Red Spice Road can cater for all dietary needs, so they were easily able to substitute some of the dishes on the tasting menu to suit my vegetarian requirements.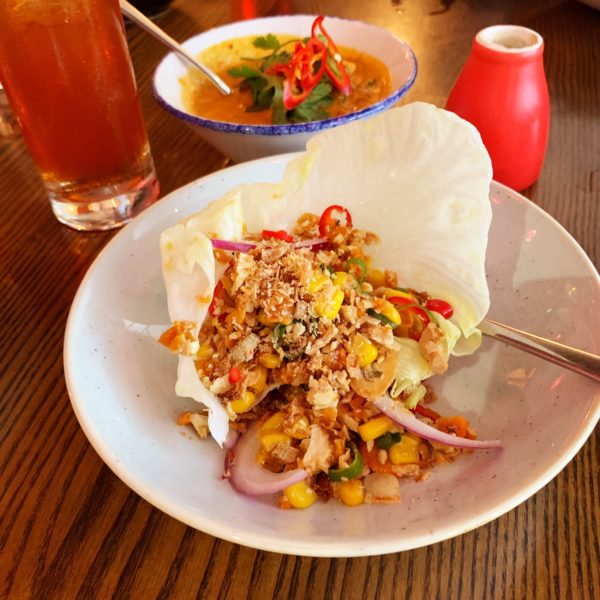 I indulged in a vegetable curry (pretty much the yummiest curry I've EVER tasted), the most delicious tofu san choy bau (this dish was soooooo yummy – I'm sure even carnivores would like this one). For dessert I had Coconut Water Tapioca with Passionfruit Cream, Peanut Praline, Caramel Popcorn and Lychee Sorbet – OH. MY. YUMMY!!!
There are a stack of boardgames to keep everyone entertained (I'd forgotten how much fun Guess Who? can be – even when you lose), as well as facepainting and balloon creations.
My son was rather impressed with his arm "tattoo" and couldn't wait to show it off for the rest of the day.
Family fun-day runs every Saturday from 12pm-3pm. Bookings are essential. For more info visit www.redspiceroad.com.