Time to celebrate one of my favourite days of the year – National Doughnut Day!
Here's a few sweet treats to get you started…….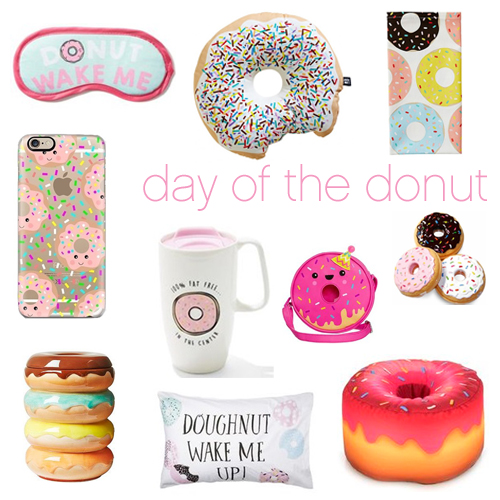 Donut Wake Me Eye Mask $6.99 from Typo, Krispy Dreme Cushion $55 from Sack Me, Donut Tea Towel Set $6 from Target, Donuts & Sprinkles iPhone Cover $40 from Zonkt Designs, Donut Mug w/ lid $4 from Kmart, Yums Shoulder Bag $15 (on sale) from Smiggle, Doughnut Lip Gloss $4.95 from Lark, Doughnut Pillowcase $11.95 from Adairs Kids, Donut Bean Bag $69.95 from Life
Happy shopping mammas!