Support local stores this Christmas and grab some fabulous bargains during Melbourne Mamma's one day only FLASH SALE on Thursday, 12 December 2013.
Save up to 50% off clothing, shoes, toys, decor, accessories, gifts and more!
Online sales will commence at 12.01am and finish at 11.59pm. For bricks and mortar stores, please contact individual stores for opening hours.
Some exclusions may apply, please see below for further details.
Shop Local, Support Small Businesses.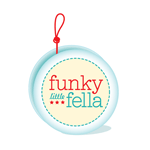 Funky Little Fella is all about boys! We love boys fashion and think boys should get just as much attention in the world of kids fashion as girls do. We stock cool, funky, edgy, comfy clothes from around the globe for boys from 0-8 years old. Brands include 4 Funky Flavours, Appaman, Claesen's, Nununu, Oishi-m, Hatley, Tiny Twig and many more beautiful labels for little boys' summer and winter wardrobes.
30% OFF STOREWIDE using code FLASHMAMMA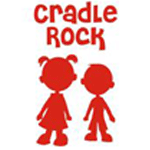 Cradle Rock is one of Australia's most popular kids retailers with a huge online range and an awesome in-store shopping experience in Port Melbourne. Ranging some of Australia's favourite kids labels including Rock Your Baby, Minti, Oobi, Munster and more. Cradle Rock is your baby & kids destination.
40 Stokes St, Port Melbourne – 03 9646 3386. 9am-5pm.
25% OFF STOREWIDE using code FLASHMAMMA*

*Not to be used in conjunction with any other offer. Excludes already reduced items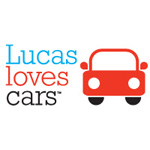 Lucas Loves Cars is a store dedicated to little boys (and girls) who love cars, trucks, trains and all things with wheels.  With a focus on quality and design, we have toys, PJ's, hats, bags, books and more.
25% OFF STOREWIDE using code FLASHMAMMA



Chocolate Freckles is a children's lifestyle boutique in Essendon focusing on the most up to the minute, modern clothing and accessories for children. Recently re located into larger, funky and spacious new premises we offer a wide range and great customer service to help you shop for the special little individuals in your life!
191 Buckley St, Essendon – 03 9331 2009. 10am-5pm.
25% OFF CLOTHING, SHOES AND KIP&CO BED LINEN when you mention FLASHMAMMA in store*

*Excludes Saltwater Sandals & Melissa Shoes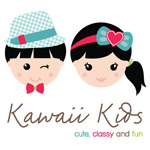 Kawaii Kids stocks a gorgeous mix of imported Korean brands along with boutique brands Sapling, MummaBubba, Boon, Mon*star Kids, OB Designs, aden+anais … all 'kawaii' and a whole lot of fun!
30% OFF STOREWIDE using code FLASHMAMMA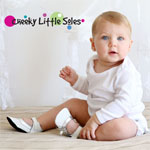 Cheeky Little Soles are Australia's favourite (and cutest!) brand of footwear for babies and toddlers. They bring you a large range of soft soled baby shoes, toddler shoes, cowboy boots and baby ballet slippers. So many options for little feet!
30% OFF STOREWIDE using code FLASHMAMMA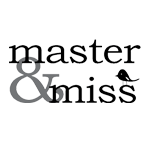 Master and Miss's philosophy is to create fun, comfy and vibrant clothes from 100% certified organic cotton, the range caters for new borns to size 6 and is made and designed in Australia.
40% OFF STOREWIDE using code FLASHMAMMA and FREE shipping on orders over $50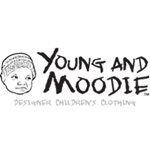 Young and Moodie is an indie, children's wear label born out of collaboration between Australian design team and parents, Narelle Young and Craig Moodie. Our collections are designed to reflect the street art culture of our home city, Melbourne. Clearly made and designed with love, these threads make fabulous gifts and will have everyone asking, "where did you find that?"

 Our up-and-coming label offers unique designs with a mischievous twist, just like the little one you're dressing. Merry Christmas (shopping!)
40% OFF STOREWIDE using code MAMMA40 and FREE shipping on all orders within Australia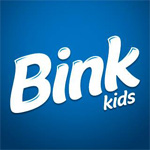 Bink Kids the hip online store featuring colourful designer kids clothing for Boys, Girls & Baby. We offer a unique collection of fun, funky and eco-friendly kids clothes, hand selected from top european brands catering for up to age 8. Sign up to our newsletter for special offers.
30% OFF STOREWIDE using code FLASHMAMMA and FREE shipping on all orders within Australia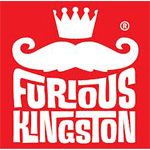 Furious Kingston taking a fresh design approach, creating clothing that is big on style for the littlest guys. With inspirations ranging from surreal mash ups of menswear and movies, cult rock and pop icons, to James Dean, Don Draper and Johnny Depp. This is clothing to make daddy jealous! Proudly Melbourne owned and operated, and producing a maximum of only 100 pieces of each style, ever, this underground label is fast becoming a cult classic itself.
50% OFF STOREWIDE using code FLASHMAMMA and FREE shipping on orders over $50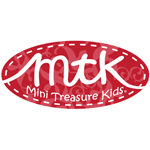 Mini Treasure Kids delivers the grace of fashion with the sweetness of children. Our collections are from sizes 0 to 14 and offers a soft colour palette, the sparkle of sequins and gorgeous details…all with a charming simplicity. Whether you're just taking the kids for an ice-cream at dusk or heading out to a special function, our collection has every outfit you'll need with match shoes from our shoe collection from sizes 24 to 36.
40% OFF STOREWIDE using code MFS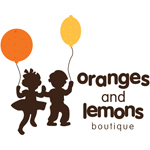 Oranges and Lemons Boutique is one of Australia's most gorgeous, unique retro inspired children's online boutique. You will find some very fabulous, unique, savvy and fashionably quirky children's wear and decor. They stock a fantastic range of labels including paper wings, little wings, Disney kids collective, le toy van, djeco, alphabet soup, milky, snugglebum, cocoon couture, fresh baked, walnut, bobbleart, milk n soda and more.
30% OFF STOREWIDE using code FLASHMAMMA*
*Includes already reduced items. Excludes Il Tutto, gift vouchers and gift wrapping.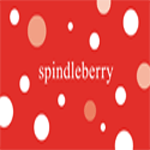 Spindleberry is an enchanting children's store offering a wonderful selection of gifts for little ones in your life. All purchases will be beautifully giftwrapped in our signature store wrapping.
284 Union Rd, Moonee Ponds – 03 9370 6677. Contact store for opening hours.
20% off clothing, buy 3 or more items get 30%, 20% off storewide, 15% off personalised orders when you mention FLASHMAMMA in store*
*Excludes Lilly and Lolly (furniture orders) and Incy Interiors.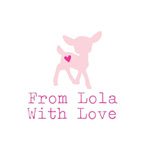 From Lola with Love is a fresh new Melbourne based online specialty store that has hit the ground running when it comes to stocking leading designer clothing (0000 – 7 Years), and hard to find educational toys and accessories from all around the World. Think Mini & Maximus, Mini Rodini, Hootkid, Indikidual, Bonds, Paper Wings, Little Wings, Alimrose, Le Toy Van, Constructive Eating and Quut – just to name a few. What are you waiting for – head on over and take a look!
30% OFF STOREWIDE using code FLASHMAMMA