On Sunday 24 August, Melbourne Mamma's Market will be collecting new and used story books for the Life's Little Treasures Foundation's (LLTF) "Books n Bubs" Hospital Reading Program.
About the Program
The Books n Bubs Hospital Reading Program has been developed to provide families of premature and sick babies with an opportunity to bond with their babies while in the neonatal intensive-care unit (NICU). Through this program, LLTF will supply participating hospitals children's books that have been kindly donated by shoppers at Melbourne Mamma's Market.
Benefits of reading to babies in NICU
Parents of babies in NICU are often overwhelmed by having a sick or premature baby in hospital and are unsure how to interact with their baby. A recent study published in the Journal of Developmental and Behavioural Paediatrics has shown that encouraging parents to talk to their babies can help to promote closeness, a sense of control and normality.
Feedback from surveyed parents included:
"I would never have thought to read to such a young baby. I didn't know what to say to him. The nurse told me I could read to him if I wanted to and gave me a book. I started to read, and then the words came."
"Reading to my baby was a minute of intimacy I really needed."
"It helped to be able to read to her. When we didn't know anything we could do for her, it was nice to do a normal thing."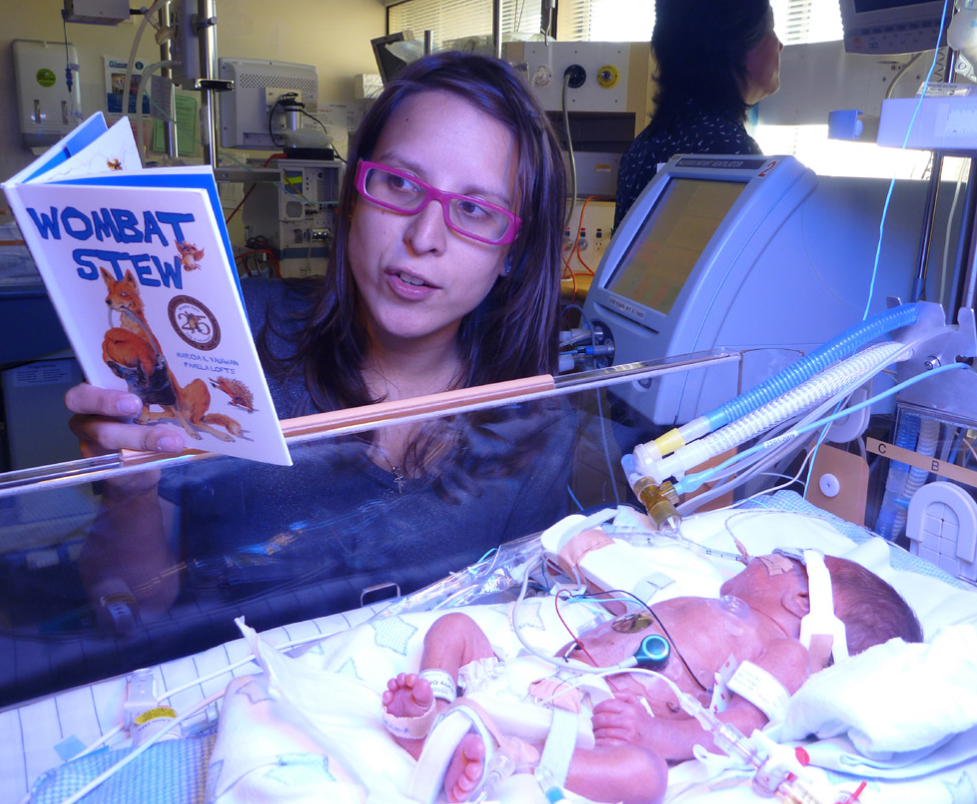 How you can help
If you have new or used story books, suitable for 3-5 year olds, that you no longer need, please bring them to Melbourne Mamma's Market on Sunday 24 August at the Williamstown Town Hall.
Books must be in new or excellent used condition (no missing or torn pages).
All books received on the day will be distributed to NICU units around Australia.
Books can be dropped off between 11am-2pm.
If you're a retail/bookstore and you would like to donate some books for the drive, I would love to hear from you. Please contact me to discuss how you can become involved in this wonderful cause.
For more information on the Melbourne Mamma's Market click here.
For more information on Life's Little Treasures Foundation, please visit www.lifeslittletreasures.org.au