I've rounded up the best ankle boots under $100 because a girl can never have too many pairs – especially at these prices.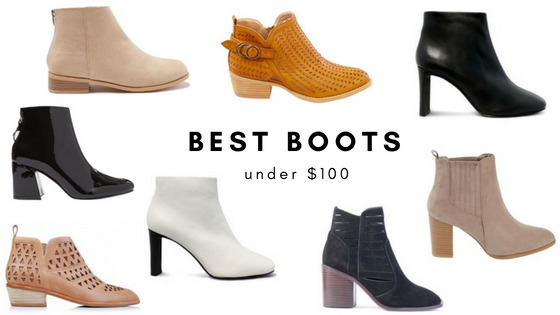 Alps Zip Boot $25 (on sale), Emmers Ankle Boot $79.95 (on sale), Posse Black $100 (on sale), Elise Ring Boot $25 (on sale), Othello Ankle Boot $$99.95 (n sale),  Posse Chalk $100 (on sale), Reaghan Black Suede $80 (on sale), Farlen Ankle Boot $89.95
Disclosure: Some of the links above are affiliate links, which means that if you decide to buy that item, I will earn a small commission. This commission comes at no additional cost to you.