Home
Wow! Time sure flies when you're having fun. Sometimes I wonder if it should be "time sure flies because you're so busy doing a million and one things, that you're not even sure what day it is!"
Things have been a little crazy here at Melbourne Mamma HQ.
My little man has just recovered from a case of Hand, Foot & Mouth disease. "Isn't that what cows get?" I hear some of you ask. I asked the exact same thing (in astonishment) when I got the call from childcare asking me to come & pick him up. Thankfully, it was only a mild case with small blisters on his hands & feet and not in his mouth. It meant I had a little boy who wanted extra cuddles from his mamma for several days & heaven forbid, anyone else try to give him one. Oh, the joys of going to childcare. I wonder what he'll come home with this week. A finger painting would be a nice change.
On the market side of things, there's so much to tell I don't even know where to start. I've just had eight more retailers register to join me on the day. They'll be bringing a fantastic range of baby & kids clothing, shoes, baby gifts & now maternity wear. I'm thrilled to announce that there will now be more than 70 designer labels on sale on the day! Every time I read through the list my heart skips a beat.
VIP tickets are now on sale & selling fast. If you like the sound of early entry (so you can grab the best bargains first), a goodie bag to take home (containing fabulous samples, discount vouchers & more) and bonus entries into the prize draws, then you would make the perfect VIP shopper. Tickets are $10 and are available for pre-purchase only from here.
Make sure you keep an eye on the "Market" and "Stallholder" pages to see who will be there on the day.
Hope you had time to enjoy the gorgeous sunny day.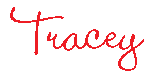 Hi, welcome to Melbourne Mamma – For Mums Who Love To Shop.
My name is Tracey & I am a shopaholic. There, I said it, it's out there, there's no point hiding it. I LOVE SHOPPING!
I've always been a shopper – according to my mum, from the time I was old enough to talk, walk & carry a purse, I loved shopping. Trips to the shops would involve me taking my own shopping list, written by my mum & dictated by yours truly. Apparently even going to the fruit shop was a thrill (perhaps an early indication that I would later become a vegetarian).
Since becoming a mamma, my focus has switched from buying items for myself & my home, to purchasing gorgeous goodies for my kids. I never imagined shopping for little ones could be so much fun!
When my daughter arrived, I went nuts, there were (& still are) so many gorgeous things around for girls, that I just couldn't help myself. I had to have everything & sometimes everything in every colour!
When my little man arrived, I thought (for a brief moment) that my bank balance would be safe. Given that I'd never really shopped for boys, I assumed that I would never fall in love with as many things as I did with my daughter. How wrong was I????
One of the things I love most about shopping is finding items on SALE!  I spend a lot of time driving all over Melbourne going to fabulous sales, which is often very time consuming, not to mention difficult with kids in tow. Even my online shopping addiction is taking away from time spent with facebook, oops, I mean family.
So, I decided to create Melbourne Mamma's Market, an end of season designer label kids sale, featuring all your favourite stores & labels in one convenient location! Not only is this going to save you (& me) time but the $$$ savings on offer are going to be huge!
I'll also share news of sales, both locally & from around the globe and help you find the best bargains, for your little ones & yourself.
I look forward to sharing with you the things I love in life, the places I love to shop & the gorgeous goodies & fabulous bargains I find along the way.
Happy Shopping ♥
Tracey