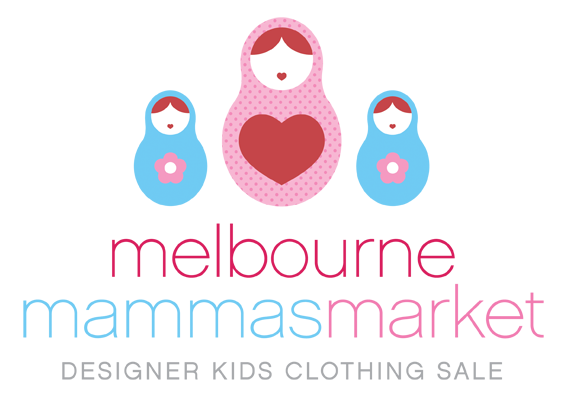 SUNDAY, 6 MARCH 2016
Kensington Town Hall
30-34 Bellair St, Kensington
10am (VIP Shopper Entry – SOLD OUT)
11am – 2pm (General Entry)
Melbourne Mamma's Market is Melbourne's biggest end of season designer kids sale.
 Featuring 35 of Melbourne's favourite children's retailers under one roof.
Save a minimum of 50% off RRP on clothing, shoes, toys, décor, homewares and more.
You might even find some fab bargains for yourself too.
TWO ROOMS full of designer label bargains.
This is a fantastic way to support local independent retailers AND
grab some fabulous bargains at the same time
If you've got newborn to tween aged kids – this is THE PLACE TO SHOP!
General Entry: $3 (kids are free)
Please Note:
Although stallholders may have mobile eftpos machines on the day, some will be CASH ONLY, so please make sure you come prepared. The closest ATMs are in Newmarket Plaza (less than 2 mins walk from the venue).
Prams are welcome at the sale however, it does get very busy on the day and bringing a pram will make it hard for you to get around the venue and get to the best bargains quickly. If bringing babies to the sale, organisers recommend you bring them in a baby carrier.
Proudly Sponsored By:



Labels:
Absorba, Alex & Ant, Andy & Evan, Appaman, Babu, Bang Bang, Baobab, Bebe, Boboli, Bobux, Catimini, Chalk n Cheese, Claesen's, Converse, Daisy & Moose, David Fussenegger, Desigual, DKNY, Dot and Herbey, Emotion & Kids, Fabrik, Four in the bed, Fox & Finch, French Soda, Freshbaked, Gaia, Grain de Ble, Hatley, Havoc Denim, Hootkid, Howi, Huckleberry Lane, Hunter Baby, Huxbaby, Joey jellybean, Levis, Lilly & Lolly, Lonsdale, Love Henry, Master & Miss, meOHmii, Mesop, Metalicus, Milk & Masuki, Milky, Mini Rodini, Mini Treasure Kids, Minti, Miss Sixty, Monstar Kids, Munster, Oishi-m, Old Soles, One Red Fly, One+one, Oobi, Ouch, Paperwings, Paterson Rose, Pima Baby, Plum, Purebaby, Quicksilver, Roberto Cavalli, Rock Your Baby, Sapling, Seed, Skeanie, Smafolk, Snugglebum, So Sooki, SookiBaby, Sudo, Sunday the Label, Tahlia, Timberland, Tip Toey Joey, Tommy Hilfiger, Tumble n Dry, Walnut, Wilson & Frenchy, Witchery, Young and Moodie and more…..
Stallholders:
Babble on Baby, Bella & Mim, Call Me Cutie, Chalk n cheese, Cradle Rock, Cupcakes & Cola Children's Boutique, Enchanted Years, Funky Little Fella, Havoc Denim, Jujo Baby, Kids Threads and Trends, Kidz Collective, Little Green Monsters Kidswear, Master & Miss, Mini Treasure Kids, Monstar Kids, My Mini Me, mybrandwagon, One Red Fly, Precious Lil Cargo, Rupert & Milla, Shop By Heart, Snazzy Bubs, Snugglebum, sokk , tanner + teague, Spindleberry, Sticky Fingers Children's Boutique, Three Cheeky Monkeys Online, Young and Moodie and more…….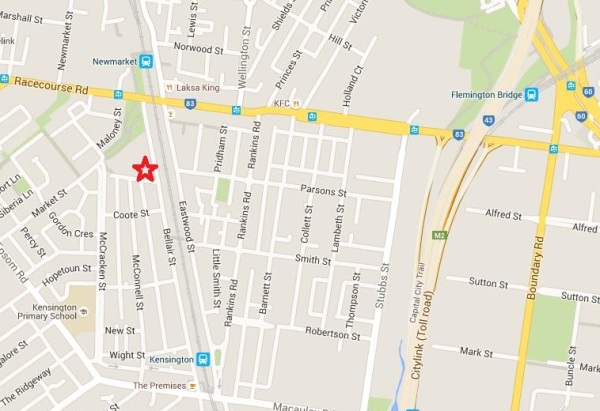 Getting There:
Parking - Street parking is available in Bellair St and surrounding side streets. There is also parking available on Racecourse Rd at the Newmarket Plaza (please note parking restrictions may apply).
Train - Catch the Craigieburn Line and hop off at either Kensington or Newmarket stations. The venue is approx. 250m from the Newmarket station and approx. 500m from Kensington station.
Tram - Catch Tram #57 and hop off on Racecourse Road, Flemington.
If you are a brand, distributor or retailer with stock to clear and would like information on becoming a stallholders at one of our sales you can get in touch with us here.
To make sure you don't miss out on one of the sales, subscribe to the mailing list here.