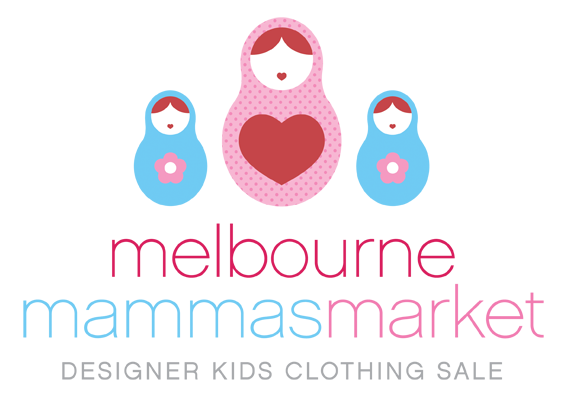 WILLIAMSTOWN TOWN HALL
SUNDAY, 27 AUGUST 2017
Melbourne Mamma's Market will feature 35 of Melbourne's favourite children's boutiques in one convenient location

 Minimum 50% off everything!
  Clothing, shoes, accessories, decor, toys & more
Two rooms full of designer label bargains.
 This is a fantastic way to support local independent retailers AND
grab some fabulous bargains at the same time
11am – 2pm (General Entry $3 – kids are free)
As a VIP Shopper you receive;
ONE HOUR EARLY ENTRY to the sale, an exclusive shopping bag, 4 bonus entries in the door prize draw
and a copy of the floorplan (prior to the event) so you can plan your attack!
Tickets are $15.
Labels:
Acorn, Aden & Anais, Alex & Ant, Alphabet Soup, Anarkid, Andy and Evan, Baby Legging Co., Bamboo and Love, Band of Boys, Bebe, Bella & Lace, Bibalicious, Bisgaard, Bluebelle, Bobux, Camper, Catimini, Chalk n Cheese, Children of the Tribe, Ciccino, Clarks, Doris Reymond, Duke of London, Elle, Elodie & Elvis, Fabrik, Flo Active Wear, Flo Dance Wear, Gardner and The Gang, Georgia On My Mind, Goo collection , Grain de Ble, Harrison, He & Her, HIPP, Hootkid, How to Kiss a Frog, Huxbaby, Jean Bourget, Jujo Baby, Kapow Kids, Kenzi Living , Kid & Kind, Kiddies Food Kutter, Kip & Co., Little Caravan, Littlehorn, Lucky No 7,  Marquise, Milk & Masuki, Milky, Mini Rodini, Minti, Monna Lisa, Monstar Kids, Munster, Nununu, Old Soles, One Red Fly, Ouch, Paper Eskimo, Paperwings , Peggy, Pretty Brave, Rock Your Baby, Rock Your Kid, Snugglebum, Sooki Baby, Start Rite, Sudo, Sunday the Label, The Story Of, Timberland, Tiny Tribe, Tip Toey Joey, Two Tykes, Walnut, Whistle & Flute, Zuttion and many more still to be announced…..
.
Stallholders:
Bebi & Beba, Bella and mim, Bluebelle, Chalk n cheese , Choc Freck, Chocolate Freckles, Dog & Pony Shoes, Elodie and Elvis, Flo Dancewear, Georgia On My Mind, Goo Collection, Jujo Baby, Kenzi Living, Kiddies Food Kutter, Kids Threads & Trends, L'Amour Events, Lemon Blossom Australia, Little Green Monsters Kidswear, Milk Bar Group, Minimacko, Monstar Kids, Moppit & More , One Red Fly, Prairie Fox, Shopbyheart, Snugglebum, Sticky Fingers and more still to come…..


Although we do allow prams at the sale, we RECOMMEND you leave them at home as it does get very busy and you will find it hard to get to all the best bargains quickly.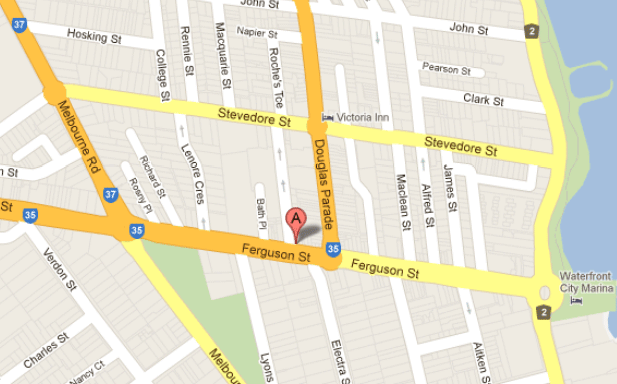 Getting There:
Parking – Street parking is available in Ferguson St, Electra St and Douglas Pde. There is also parking available behind the hall (Coles carpark).
Bus – Route 415 (Laverton-Williamstown) stops at Laverton and Williamstown North train stations. The bus runs via Ferguson Street and there is a bus stop 50 m from the Town Hall at the corner of Ferguson and Richard Streets.
Train – Catch a Werribee train and change at Newport for the Williamstown train. Get off at Williamstown North, cross Station Street and head east down Ferguson Street. Cross at the roundabout with Melbourne Road and the Town Hall is 150 m on the right.
Please Note: Although stallholders may have mobile eftpos machines on the day, some will be CASH ONLY, so please make sure you come prepared. The closest ATMs are in Ferguson St and Douglas Pde (less than 3 mins walk from the venue).
If you are a brand, distributor or retailer with stock to clear and would like information on becoming a stallholder at one of our sales you can get in touch with us here.   To make sure you don't miss out on one of the sales, subscribe to the mailing list here.
Save
Save