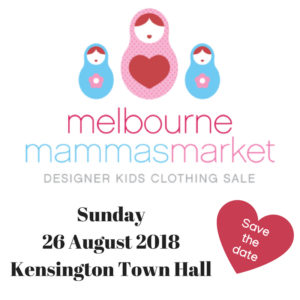 STAY TUNED FOR MORE DETAILS…..
Melbourne Mamma's Market will feature 25 of Melbourne's favourite children's boutiques in one convenient location

Clothing, shoes, accessories, decor, toys & more
Minimum 50% off everything!
This is a fantastic way to support local independent retailers AND
grab some fabulous bargains
If you are a brand, distributor or retailer with stock to clear and would like information on becoming a stallholders at one of our sales you can get in touch with us here. To make sure you don't miss out on one of the sales, subscribe to the mailing list here.