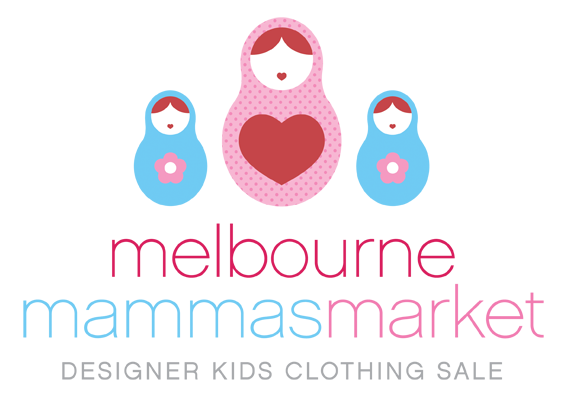 SUNDAY, 21 AUGUST 2016
Melbourne Mamma's Market will feature 40 of Melbourne's favourite children's boutiques in one convenient location

 Clothing, shoes, accessories, decor, toys & more
 Minimum 50% off everything!
 Two rooms full of designer label bargains.
 This is a fantastic way to support local independent retailers AND
grab some fabulous bargains at the same time
Williamstown Town Hall
104 Ferguson St, Williamstown
11am – 2pm (General Entry $3 – kids are free)
 As a VIP Shopper you receive; ONE HOUR EARLY ENTRY to the sale, an exclusive shopping bag, 4 bonus entries in the door prize draw and a copy of the floorplan (prior to the event) so you can plan your attack! Tickets are $15.
Delicious cupcakes and hot drinks available on the day


Labels:
4 Funky Flavours, Absorba, Alphabet Soup, Anarkid, Andy & Evan, Appaman, Baobab, Bebe, Billabong, Bluebelle, Bobux, Catimini, Chalk n Cheese, Claesens, Curious Wonderland, DC, Djeco, DKNY, Early Rider Balance Bikes, Element, Escargot, Eve's Sister, Fabrik, Fox & Finch, Freshbaked, Gaia Organic, Globe, Grain de Ble, Hape, Havaianas, Havoc Denim, Hootkid, How to Kiss a Frog, Howi Clothing, Huxbaby, Indiana Bambino, Jean Bouget, Joey Jellybean, Jujo Baby, Le Toy Van, Limabeen, Linens n Things, Littlehorn, Livie & Luca, London, Lonsdale, Love Henry, Macaroon Kids, Melissa & Doug, Milk & Masuki, Milky, Mini Dressing, Mini Rodini, Mini Treasure Kids, Minti, Mister Fly , moi, Monstar Kids, Mossimo, Munster, Nest Accessories, No Added Sugar, nununu, Old Soles, One Red Fy, Ouch, Paperwings, Paterson Rose, Play Forever, Pretty Wild, Quiksilver, Rip Curl, Rock Your Baby, Roxy, Rusty, Skeanie, Skiphop, Snugglebum, Sooki, SoYoung, Sudo, Sunday The Label, Tahlia, Timberland, Tiger Tribe, Tip Toey Joey, Tommy Rocket, Toucan, Two Belles, Walnut, Woodstock, Xick Baby, Young and Moodie, Yumbox and more still to come………
Stallholders:
Alpha Kids, Anarkid, Babble on Baby, Bebi & Beba, Bella and mim, Bluebelle, Call Me Cutie, Chalk n cheese, Cupcakes and Cola Children's Boutique, Curious Wonderland, Detroit Clothing, Funky Little Fella, Gelati Jeans, Goo Collection, Havoc Denim, Jujo Baby, Just Toy'n Around, Kids Threads & Trends, Kidz Collective, Little Green Monsters Kidswear, Littlelegs, Little Shop Of Treasures, Littlelegs, Mini Hippo, Mini Treasure Kids, Momk Baby, Monstar Kids, One Red Fly, Precious lil Cargo, Pretty Wild, Shopbyheart, Snugglebum, Spindleberry, Tiny Polkadots, Young & Moodie and more announced soon……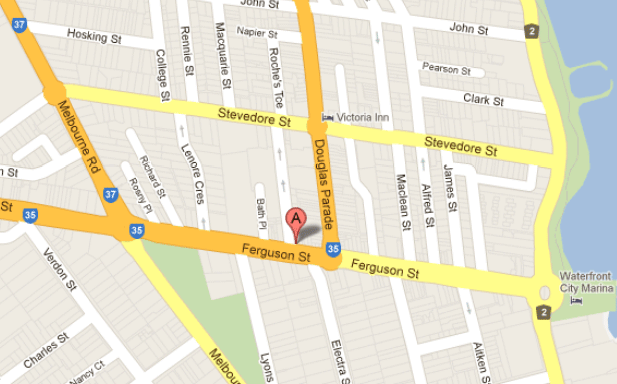 Getting There:
Parking - Street parking is available in Ferguson St, Electra St and Douglas Pde. There is also parking available behind the hall (Coles carpark).
Bus - Route 415 (Laverton-Williamstown) stops at Laverton and Williamstown North train stations. The bus runs via Ferguson Street and there is a bus stop 50 m from the Town Hall at the corner of Ferguson and Richard Streets.
Train - Catch a Werribee train and change at Newport for the Williamstown train. Get off at Williamstown North, cross Station Street and head east down Ferguson Street. Cross at the roundabout with Melbourne Road and the Town Hall is 150 m on the right.
Please Note: Although stallholders may have mobile eftpos machines on the day, some will be CASH ONLY, so please make sure you come prepared. The closest ATMs are in Ferguson St and Douglas Pde (less than 3 mins walk from the venue).
If you are a brand, distributor or retailer with stock to clear and would like information on becoming a stallholders at one of our sales you can get in touch with us here.   To make sure you don't miss out on one of the sales, subscribe to the mailing list here.