I was recently sent some goolie goolie™ dummies to review.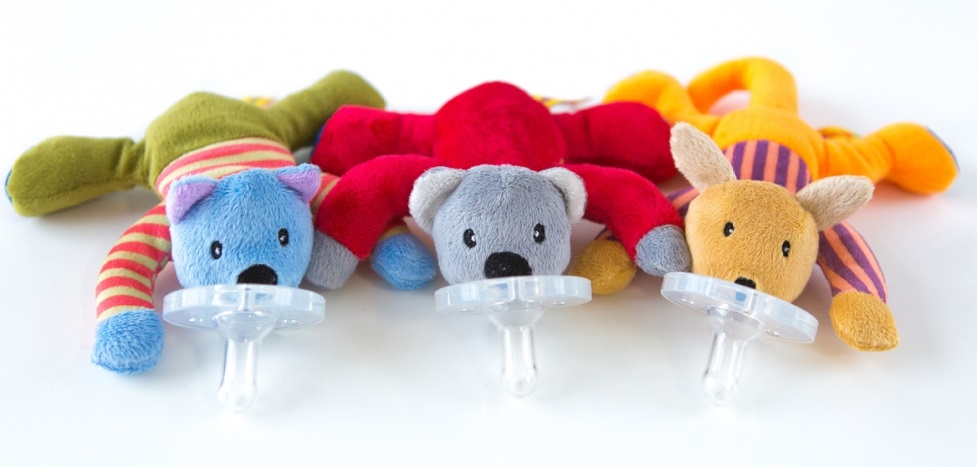 goolie goolie™ is a soother and comforter in one. It is a baby's dummy that is permanently attached to an Australian plush animal, designed to keep the dummy close to baby, without the use of cords or clips.
The product range includes three iconic Australian animals, a Wombat named Bluey, a Kangaroo called Rusty and Banjo the Koala. Each animal has the Australian flag embroidered underfoot.
Designed and owned by a local Melbourne mamma, these dummies comply with mandatory Australian Safety Standards and feature a medical grade silicone teat.
Who better to help me out with the review than three gorgeous bubs and their mammas. Here's what they had to say….. continue reading…..