Chocolate Freckles
We have searched high and low to find the most interesting, unique and beautiful products for children to wear and enjoy. Minti, Littlehorn, Sudo, Coco and Ginger, Paper Wings, Mini Melissa shoes and Chalk n' Cheese are some of the favourites currently stocked. But there is oh so much more…come and check us out!
191 Buckley Street, Essendon | 03 9331 2009 | web | facebook | email | map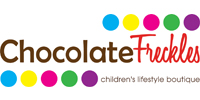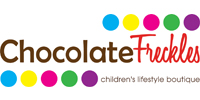 Evie & John's Childrens Boutique
At Evie and John's we provide personalised service that caters to your specific needs. We stock and supply babys wear – including christening outfits and other special occasion wear – boys suits, bomboniere, sugared almonds, decorated candles, customised timber toy boxes, wedding accessories and more.
543 Sydney Road, Brunswick | 03 9380 6466 | web | email | map